NCBI Blast Installer
The way bioinformatics programs should be...

NCBI Blast installer is a tool from Avalanche NextGen biology software package that automatically downloads and installs the latest NCBI Blast+ edition in your computer.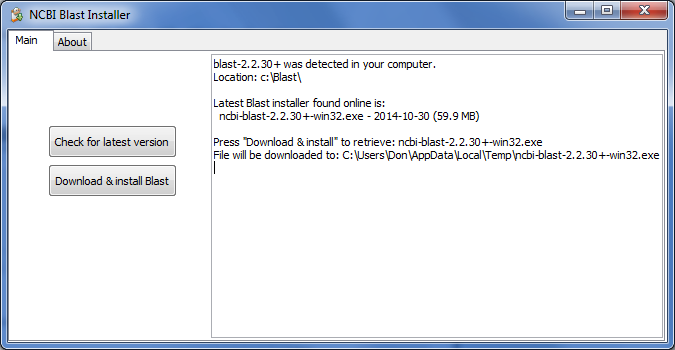 How to use it

Start NCBI Blast Installer. Press 'Check for latest version' to see if a new Blast version is available on NCBI web site.
If a new version is available, press 'Download and install' to get it.